Providing All Levels of Care
Rosewood offers a complete range of care for all stages of recovery—from critically ill patients who need inpatient treatment to those ready for transitional living and outpatient services. To provide optimum flexibility, we offer several different levels of care to accommodate each patient's needs at every point in their treatment and recovery. These levels of care serve as frameworks for the individualized care we provide. Our levels of care include: Inpatient Treatment Program: Rosewood Ranch offers the highest level of acute inpatient care for male and female adults as well as adolescents. Our inpatient treatment includes 24-hour medical supervision, IV therapy and electrolyte balancing, electrocardiographic monitoring (EKG) and feeding tube placements, if needed. We also offer medically-supervised detox for those struggling with dual disorders, addiction and alcoholism. Rosewood is one of the only programs to offer medical detox and hospital-level acute care services within a seamless continuum of care. Residential Treatment Program: Rosewood Ranch provides separate residential facilities for adolescents and adults. This level of care is appropriate for those who are medically stable, but still need support staff available 24 hours a day. Our residential program consists of trauma recovery work, body image programming, expressive arts programming and an integrated addictions track. Our board-certified physicians, psychiatrists and recovery professionals remain on site to continuously monitor progress and modify treatment accordingly. We also offer an intensive three-day family program, with a daily schedule that includes group and one-on-one therapy, experiential activities, diet and nutrition education. Partial Hospitalization Program: Our Partial Hospitalization Program (PHP) provides comprehensive recovery services, following the same model of treatment as Rosewood Ranch, but in a less structured setting. Residents have the opportunity to practice real-life skills during their stay. The program can serve as either a point of entry for primary care or as a step down from a more intensive program. Our PHP program is offered at Rosewood Capri and Rosewood Santa Monica. Intensive Outpatient Program: Our Intensive Outpatient Program (IOP) at Rosewood Tempe and Rosewood Santa Monica ensures a consistent continuum of care for patients who are transitioning from a higher level of inpatient treatment. The program provides regular, structured group therapy and programming throughout the week, while allowing clients the flexibility to resume their everyday activities, such as work or school. Transitional Living Program: Following inpatient treatment, reintegrating with society needs to be carefully managed in stages that are appropriate for each patient. To increase the opportunities for successful and lasting recovery, we offer transitional programs at our Capri and Santa Monica locations—four beautifully appointed and compassionately supervised homes that focus on a specific phase of treatment. Each resident benefits from therapists, recovery tools, community bonding, one-on-one support from our resident advisors, job search support and recovery tools. This level of care offers patients the right balance for re-entering society, re-establishing family and social networks, re-acclimating to the work environment, and learning skills to live independently and productively.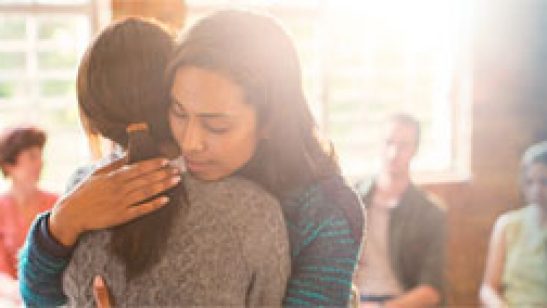 We are here to help you.
Call

(800) 845-2211