Rosewood Ranch for Adults
  (800) 845-2211
  36075 S. Rincon Road, Wickenburg, AZ 85390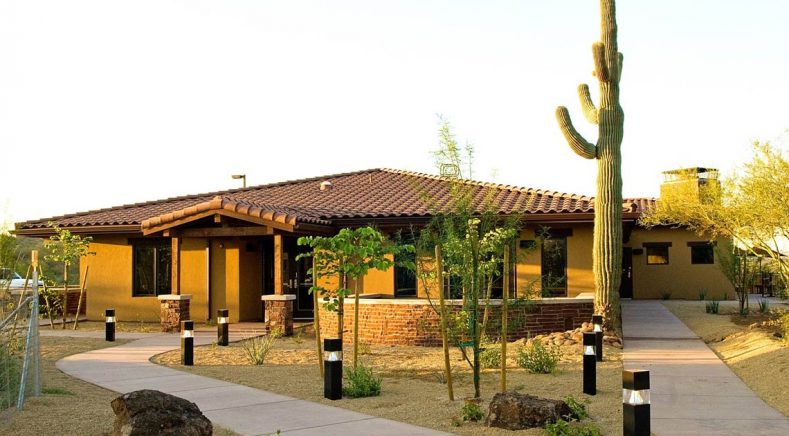 Rosewood Ranch is the main campus location of Rosewood Centers for Eating Disorders. It is located in Wickenburg, Arizona on 14 beautiful acres, high in the Sonoran Desert, with breathtaking views of the Bradshaw Mountains.  Rosewood Ranch is licensed as an inpatient behavioral facility, which enables us to treat adults with the most severe eating disorder. Our acute-care inpatient behavioral facility can accommodate patients who are too medically compromised to be admitted to traditional inpatient eating disorder treatment facilities. We are the only program to offer medical detox and acute care services within a seamless continuum of care. Rosewood is highly acclaimed for its innovative therapies, internationally respected multidisciplinary team, superior aftercare, alumni support, family involvement and collaboration with professional referents. We are a fully accredited and licensed inpatient behavioral health facility and one of the first and most experienced programs to provide comprehensive care for all stages of anorexia treatment, bulimia treatment, binge eating disorder treatment, and co-occurring addictions and mood/psychiatric disorders treatment.
We provide comprehensive treatment for adults of all genders by a multidisciplinary team of specialists comprised of a psychiatrist, physician, masters-level therapists, addiction specialists, registered dietitian and nursing staff. Meeting several times throughout the week, the team creates and reviews each patient's personalized treatment plan, which is based on a series of medical, psychiatric, psychological and nutrition assessments.
Levels of Care
At Rosewood Ranch, we offer four distinct levels of care to help patients recover from eating disorders and co-occurring disorders:
Our Inpatient treatment program serves adults of all genders who require medical stabilization, detox, 24-hour monitoring and other acute care services in a licensed inpatient behavioral setting. Our medical team can deal with diabulimia, pain syndromes, physical limitations, laxative abuse, bowel function normalization as well as medical devices such as J/G and NG feeding tubes, and insulin pumps.
Our Residential program is for medically stable adults who need a highly structured multidisciplinary care and recovery program.
Patients can step down to our day treatment programs: partial hospitalization and intensive outpatient programming.
Co-Occurring Treatment
Our dual diagnosis program allows us to treat those who also have co-occurring addictions, mood disorders and psychiatric conditions. Innovative therapies, a multidisciplinary team of professionals, robust aftercare and relapse prevention programs, beautiful facilities, and family/professional involvement are just a few reasons why patients choose Rosewood Ranch for treatment.
To learn more about Rosewood Ranch for Men and Women, click here. To learn more about what's unique about Rosewood, please click here or call us at 800-845-2211.
Directions
Our treatment location at Wickenburg is private and away from the major cities, but still convenient to downtown Phoenix, Chandler, Mesa, and Flagstaff. If you are coming to our treatment location from the Phoenix area, take highway I-10 W and follow this through Arizona State Rte 303 N and US-60 W to S Rincon Rd in Wickenburg. When you take a right on S Rincon Rd, our treatment center will be on the right.
If you are coming to our location from the Flagstaff area, take I-17S and follow that to Maricopa County. Take exit 232 and follow New River Rd, AZ-74 W and US-60 to South Rincon Rd in Yavapai County. This will connect you to US-60 W, which will take you to US-93 and lead you to our eating disorder treatment center on S Rincon Rd.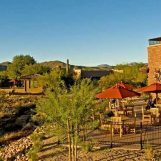 Rosewood Ranch for Men and Women offers a state-of-the-art facility that is very secluded and private, providing the perfect atmosphere to heal from anorexia, bulimia, binge eating disorder, co-occurring disorders/addictions, pre/post bariatric surgery and medical detox.
Contact Rosewood Ranch for Men and Women : (928) 668-0906
In-Network With Most Insurance Plans
Accreditations & Memberships

Joint Commission Gold Seal of Approval

Residential Eating Disorders Consortium

National Eating Disorders Association

Eating Disorders Coalition

The Alliance for Eating Disorder Awareness

International Association of Eating Disorders Professionals
Today I am a different human being.