Joint Commission Accredited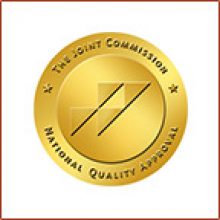 Rosewood takes pride in meeting the highest standards of the Joint Commission as well as numerous eating disorder treatment organizations. Our accredited programs offer a full range of care for all stages of recovery. Since its founding in 1951, The Joint Commission has been acknowledged as the leader in developing the highest standards for quality and safety in the delivery of healthcare, and evaluating organization performance based on these standards. The Joint Commission is also the only accrediting organization with the capability and experience to evaluate healthcare organizations across the full continuum of care. JointCommission.org Rosewood Ranch, Rosewood Capri and Rosewood Tempe have earned a Gold Seal of Approval from the Joint Commission, indicating Rosewood's adherence to the Joint Commission's high standards. The Joint Commission offers treatment accreditation to only those who adhere to strict standards.
Additional Affiliations
Residential Eating Disorders Consortium (REDC)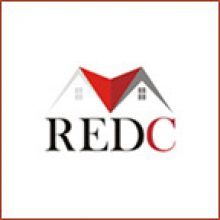 The mission of REDC is to collaboratively address issues impacting residential treatment programs in an effort to increase access to residential eating disorder treatment for individuals struggling with eating disorders. Membership in REDC is reserved for residential eating disorder treatment programs offering residential eating disorders treatment that meets REDC's high standards. ResidentialEatingDisorders.org REDC membership is an indication of Rosewood's commitment to quality care. 
Binge Eating Disorder Association (BEDA)

BEDA is a national organization focused on providing leadership, recognition, prevention, and treatment of BED and associated weight stigma. BEDA facilitates increased awareness and proper diagnosis of BED, and promotes excellence in care for those who live with, and those who treat, binge eating disorder and its associated conditions. BEDA is committed to promoting cultural acceptance of, and respect for, the natural diversity of sizes, as well as promoting a goal of improved health, which may or may not include weight change. BEDAonline.com BEDA membership reflects Rosewood's commitment to serving those who struggle with binge eating disorder and weight stigma.
National Eating Disorders Association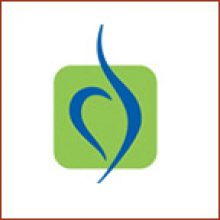 The National Eating Disorders Association (NEDA) is the leading non-profit organization in the United States advocating on behalf of and supporting individuals and families affected by eating disorders. Reaching millions every year, we campaign for prevention, improved access to quality treatment, and increased research funding to better understand and treat eating disorders. We work with partners and volunteers to develop programs and tools to help everyone who seeks assistance. NationalEatingDisorders.org Involvement with NEDA reflects Rosewood's commitment to supporting individuals, families and professionals who have been impacted by eating disorders.
Eating Disorders Coalition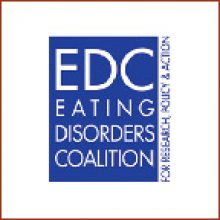 EDC is the federal advocacy organization for eating disorders. Our mission is to advance the federal recognition of eating disorders as a public health priority. EatingDisordersCoalition.org Rosewood's association with the EDC reflects our shared interest in ensuring accessible, quality eating disorder treatment.
The Alliance for Eating Disorder Awareness (AEDA)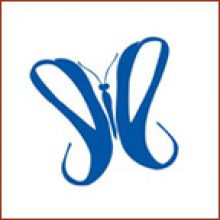 AEDA is a non-profit organization that is dedicated to providing programs and activities aimed at outreach and education related to health promotion, including all eating disorders, positive body image, and self-esteem. AllianceForEatingDisorders.com Rosewood's involvement with AEDA reflects our shared interest in raising awareness through AEDA events and other events.
C4 Recovery Solutions

C4 Recovery Solutions logoC4 Recovery Solutions (C4) is honored to present the 4th Annual West Coast Symposium on Addictive Disorders (WCSAD). C4 is a 501 (c) (3) organization dedicated to promoting the design, provision, and monitoring of outcomes-based addiction services and providing platforms to integrate varied academic disciplines and professional activities within the fields of addiction and behavioral health. C4 is run by a volunteer board, three staff persons, several invaluable consultants and the graciousness of many volunteers and friends. WCSAD.com Through membership & involvement with C4, Rosewood adheres to its commitment to effectively treat co-occurring addictions, as well as to provide relevant CEs to professionals throughout the world via RosewoodIntitute.org.
International Association of Eating Disorders Professionals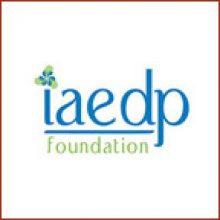 Established in 1985, the International Association of Eating Disorders Professionals Foundation (IAEDP) is today well recognized for its excellence in providing first class education and high-level training standards to an international multidisciplinary group of various healthcare treatment providers and helping professions who treat the full spectrum of eating disorder problems. IAEDP.com Membership in IAEDP is in line with Rosewood's commitment to increasing eating disorder awareness and treatment knowledge nationally and abroad.  Dena Cabrera, Psy.D., CEDS, Executive Clinical Director of Rosewood Centers for Eating Disorders, serves as a member of the board.  Industry involvement, treatment accreditations and memberships are important factors to consider when assessing the quality of an Eating Disorder Treatment Program