What are Co-Occurring Disorders?
A co-occurring disorder describes the presence of two or more disorders at the same time. For example, a person seeking anorexia treatment or bulimia treatment may also be suffering from substance abuse. By addressing both the eating disorder and the substance use disorder at the same time as well as applying a variety of other therapies, a patient can make significant improvements.
At Rosewood, our staff has worked with many people suffering from anorexia, bulimia and binge eating disorder and has discovered that the majority of these patients often suffer from more than one clinical disorder such as alcohol addiction, drug addiction, depression, anxiety, or PTSD.
Unfortunately, many treatment facilities—those that treat eating disorders and those focused on addiction treatment—are ill-equipped to handle the co-occurring eating disorder/substance use disorder patient, as that person's treatment often requires a highly specialized, multidisciplinary team, trained in the treatment of both disorders.
Recognizing the overlap of a patient's eating disorder and substance use disorder is critical to developing an individualized recovery model that addresses both conditions simultaneously, which may include weight restoration and detox occurring in tandem.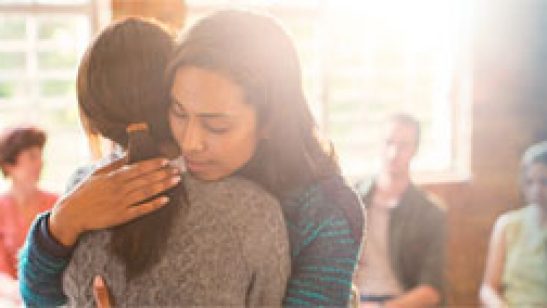 We are here to help you.
Call

(800) 845-2211
Rosewood Uses an Individualized 5-Goal Process to Treat Co-Occurring Disorders
Rosewood always develops personalized treatment plans in ways that respond to a patient's individual needs. Our overarching goals for each patient's eating disorder and co-occurring disorder focuses on a common set of imperatives that each patient arrives at in their own unique way. These include:
Ensure the patient is medically stabilized, at a weight level that's medically appropriate; provide any necessary detoxification under careful medical supervision
Develop a comprehensive treatment plan with input from our multidisciplinary team as well as the patient and family members.
Work with the patient to detect and deal with any psychiatric illness and psychological challenges associated with the eating disorder and/or co-occurring disorder(s).
Focus on behaviors and thinking processes that impede progress toward lasting recovery.
Proactively prepare each patient with comprehensive aftercare plans that reduce the chance of relapse.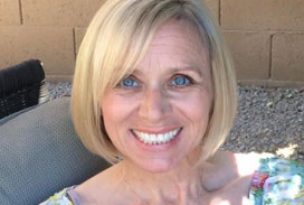 Treatment for Co-Occurring Disorders
Rosewood specializes in treating the following Co-Occurring Disorders:
Alcohol Addiction
Drug Addiction
Depression
Mood and Anxiety Disorders
PTSD and Trauma
Self-Harm
Borderline Personality Disorder
Obsessive-Compulsive Disorder
Members of each patient's multidisciplinary team collaborate closely, in regular assessment meetings and informally throughout the day, to monitor the patient's progress. We also stay in close touch with family members as well as the patient's medical and psychiatric providers at home—not only to keep them looped in on the patient's progress but also to obtain input that can help us provide the most well-rounded treatment possible. This collaborative approach helps ensure that each patient is receiving the support needed to achieve full and lasting recovery at Rosewood.
As part of this holistic approach to treatment, we develop an individualized treatment plan for—and with input from—every patient. The plan includes a wide range of different types of therapies, which approach the patient's issues, gently and non-judgmentally, from several different vantage points. These can include:
Individual and group therapy sessions with trained counselors
Medical intervention as needed from our on-site board-certified staff physicians
Frequent nutritional counseling sessions with our Registered Dieticians
A variety of experiential modalities, such as equine and canine therapy, 12-step programs, dialectical and behavior modification therapy and others
Together these various treatment modalities give patients at Rosewood multiple opportunities to explore their specific eating disorder behaviors in depth, as well as the underlying experiences, issues and circumstances that contributed to the disorder. This is often the point at which co-occurring disorders begin to surface. Our care teams are experts at recognizing this process and are trained to offer gentle guidance that supports each patient's journey of self-discovery, self-acceptance, healing and recovery.
Our staff members are trained to explore these new avenues with the patient and to pass along any new information to others on the patient's multidisciplinary team. Our program is flexible enough to allow for any additional testing and assessments, if needed, and to make any necessary changes in the patient's individualized treatment plan that take advantage of unexpected patient insights. This flexibility can often lead to breakthroughs that can be life-altering.
Levels of Care for Co-Occurring Disorders
At Rosewood, our patients enter treatment at the appropriate level of care that is required for their specific situation. This determination is generally based on medical complications, acuity of the eating disorder and results of the patient's evaluations. As patients move along the path of recovery, they can step-down among the levels of care within our comprehensive services:
Types of Co-Occurring Disorders
Psychological, emotional or psychiatric co-occurring disorders such as: trauma, anxiety, depression, post-traumatic stress disorder (PTSD), dissociative identity disorder, borderline personality disorder, narcissistic personality disorder, avoidant personality disorder, dependent personality disorder or obsessive compulsive personality disorder. Origins of these disorders can include experiences like bereavement, family stress, frequent relocation, low self-esteem, poor body image and excessive bullying.
Physical co-occurring disorders such as: alcoholism, addiction to prescription medications (such as Ritalin, Adderall, Vyvanse, Concerta, Xanax, clonazepam, Valium, Ativan and others) and addiction to illegal substances (such as cannabis, cocaine, crack, methamphetamine, hallucinogens, Ecstasy and others). These might start as a way to cope with the effects of an eating disorder or as a response to difficult life experiences.
Rosewood Eating Disorder
Treatment Centers & Locations
Why It's Important to Address Co-Occurring Disorders
Eating disorders and co-occurring disorders often reinforce each other. For a patient in crisis, one disorder might function as a short-term way to cope with the other. Over time they might become entangled into a set of issues that can be difficult for the patient to separate. As the person struggles to maintain control, they rely more heavily on distorted thinking.
In our decades of experience as one of the nation's most comprehensive treatment centers for eating disorders, two of the most important facts about co-occurring disorders are:
Co-occurring disorders are far more common than most people might think. In our experience at Rosewood, 50 to 70 percent of all eating disorder patients are suffering from a co-occurring disorder. Other research suggests that number is closer to 95 percent. Some of these co-occurring disorders are identified immediately, when the patient first comes in for treatment. Others only come to light after treatment for the eating disorder has begun.
Treatment for an eating disorder can only succeed if all co-occurring disorders are identified and treated—either simultaneously or one right after the other.
When a co-occurring disorder remains untreated, two things often happen:
First, as the patient starts to recover from the eating disorder, the co-occurring disorder grows more prominent.
Second, an untreated co-occurring disorder often leads to a relapse of the eating disorder, which can undo much of the hard work of recovery.
To complicate matters even further, many patients—especially those in adolescence—are unprepared to acknowledge a co-occurring disorder like substance abuse or alcoholism. They might be in denial about it or may have learned to conceal the signs from family members and friends. The therapists at Rosewood know that trust is the prerequisite to dealing with co-occurring disorders. They earn a patient's trust by always being genuine, authentic and honest.
For all these reasons, it's a major priority at Rosewood to be keenly aware of the possibility of co-occurring disorders in every patient. Sometimes, there is no evidence of a co-occurring disorder. But more often than not, there is. It must be addressed as carefully and supportively as the eating disorder itself.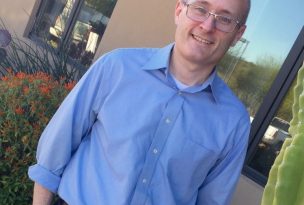 Rosewood has not only led to a healthier life for my wife, but the tally of lives that my wife has been able to touch as a result of her time there is increasing daily.
Read more testimonials