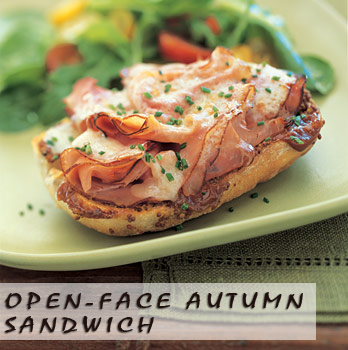 Autumn is in full swing. Celebrate the flavors of the season with this delicious toasted sandwich.
Ingredients
3 whole wheat ciabatta rolls, halved horizontally, or 6 1/2-inch-thick slices country-style bread
2 tablespoons olive oil
6 tablespoons apple butter
4 tablespoons Dijon mustard
1 1/4 pounds Black Forest ham, thinly sliced (you can sub thinly sliced roast turkey)
12 ounces extra-sharp white cheddar cheese, sliced
1 bunch fresh chives, chopped
Directions
Brush cut side of ciabatta rolls with oil. Place rolls, cut side up, on baking sheet. Broil until rolls begin to brown around edges, about 2 minutes.
Spread apple butter and mustard on each roll half. Top with ham, then cheese.
Broil until cheese melts and begins to brown in spots, about 2 minutes. Sprinkle with chives and serve.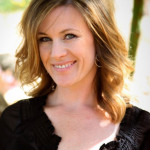 This recipe is brought to you by Rachel Tribby, Executive Le Cordon Bleu Chef, Rosewood Ranch.