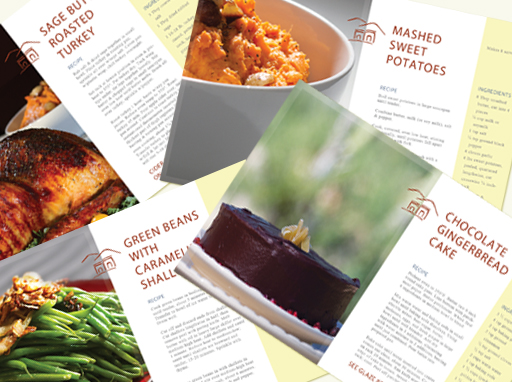 Our gift to you this holiday is four fantastic holiday recipes from a soon-to-be released cookbook created by Chef Rachel and Director of Nutrition Services Megan Kniskern. Enjoy this sneak preview and these recipes!
About the Cookbook
It is important to have a trusted resource, like Rosewood, for wholesome food that nourishes our bodies and tastes good enough to share with those we hold dear. This collaboration between a chef and a dietitian serves to allow each individual to find pleasure in eating and explore all of the senses that can be had when cooking. The recipes we share are made with fresh, quality ingredients and are often part of a balanced meal in our everyday culture. Along with amazing recipes, this cookbook will contain interactive journaling and explanations of the benefits of the foods highlighted. We hope you enjoy this addition of inspiration in your home and everyday life.
Download All 4 Delicious Recipes
MORE INFO ABOUT THE COOKBOOK COMING SOON!