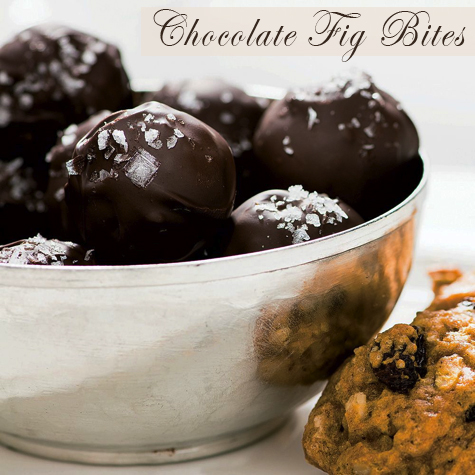 Who doesn't like something dipped in chocolate? The little hit of sea salt is the perfect contrast to the sweetness.
Ingredients
3 cups (14 oz) dried Mission figs, coarsely chopped
2 Tablespoons unsalted creamy almond butter
2 Tablespoons water
1 cup dark chocolate chips
2 teaspoons vegetable oil
¾ teaspoons flaky sea salt (optional)
Directions
Line a small baking sheet with parchment paper.
In a food processor, combine the figs, almond butter and water. Blend until smooth, scraping down the sides of the bowl as needed with a rubber spatula. Using a 1-tsp. measure, scoop the fig mixture and roll with your hands into 1-inch balls. Put the fig balls on the prepared baking sheet.
Put the chocolate chips and oil in a heatproof bowl. Set the bowl over a small saucepan of barely simmering water and stir until the chocolate is melted and smooth, 2 to 3 minutes.
Using a fork, dip the fig balls in the melted chocolate to coat evenly, allowing any excess chocolate to drip back into the bowl. Return the fig bites to the baking sheet and sprinkle with the salt. Refrigerate until the chocolate has set, about 30 minutes. Store covered in the refrigerator for up to 1 week.
Tasty Snacks & Wholesome Meals
Rosewood's executive Le Cordon Blue Chef, Rachel Tribby, and Megan Kniskern, RD & Director of Nutrition Services, have created a wonderful cookbook that will be released in the coming year. To learn more about the book and download holiday recipe cards, click here.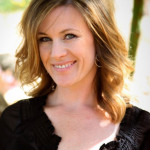 This recipe is brought to you by Rachel Tribby, Executive Le Cordon Bleu Chef, Rosewood Ranch.