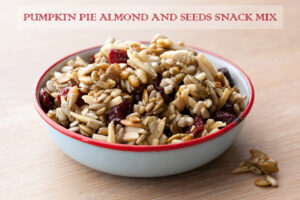 This is a delicious snack that's bound to satisfy all your Fall flavor cravings!
INGREDIENTS
2 cups raw almonds
3 tsp cinnamon
3 tsp pumpkin pie spice
4 tbs honey
1 tsp vanilla
Pinch of salt
1 ½ c pumpkin seeds, roasted and salted
½ c unsweetened coconut flakes
½ c dried cranberries
½ c unsalted almonds
½ c candy coated chocolate pieces (I like using Fall colored M&M's)
DIRECTIONS
Preheat the oven at 325 degrees. Combine the first six ingredients in a bowl and toss to coat. Spread evenly over a baking sheet and bake for 20 minutes. Let the almond mixture cool completely.
In a large bowl, combine mix the almond mixture with the remaining ingredients until well incorporated. Serve immediately or store in an airtight container at room temperature for up to one week. Enjoy!
*You can substitute the dried cranberries for raisins, dried figs, or chopped dates.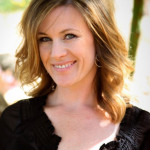 This recipe is brought to you by Rachel Tribby, Executive Le Cordon Bleu Chef, Rosewood Ranch