Eating Disorder Alumni from Operation RecoverED Assist in Arizona Food Drive

We are incredibly proud of our Operation RecoverED program for volunteering with St. Mary's mobile food bank on Tuesday, April 22. A group of Rosewood alumni and several clients from Rosewood Capri spent the morning handing out bags of food to those in need in Wickenburg and the surrounding area. It was an excellent opportunity for everyone to experience the joy of giving back to the community best slimming tablets. As the actress Gillian Anderson says, "…there is nothing that harvests more of a feeling of empowerment than being of service to someone in need." Volunteer opportunities with St. Mary's Food Bank are available every fourth Tuesday of the month. The next food drive will take place on May 20, 2014.
Operation RecoverED Volunteers Speak
"This is awesome!"
"I'm a social worker in my community and would love to do something like this for them."
"This makes me feel good." ~ Operation RecoverED Volunteers
More About Rosewood's Eating Disorder Alumni and Operation RecoverED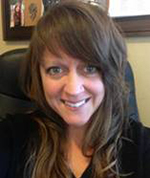 Operation RecoverED was started by Shannon Hershkowitz and the Alumni of Rosewood Centers for Eating Disorders. The mission of Operation RecoverED is to provide alumni an opportunity to get involved and give back to the community. They do this by raising awareness about anorexia, bulimia, and binge eating disorders at schools and events across the United States. If you are a Rosewood alumni and would like to get involved with Operation RecoverED, or if you are interested in having a speaker come to your school or organization, please email Shannon.
"Eating Disorder Alumni Support is My Main Goal as Rosewood's Alumni Coordinator." ~ Shannon H.