Raspberry Fruit Leather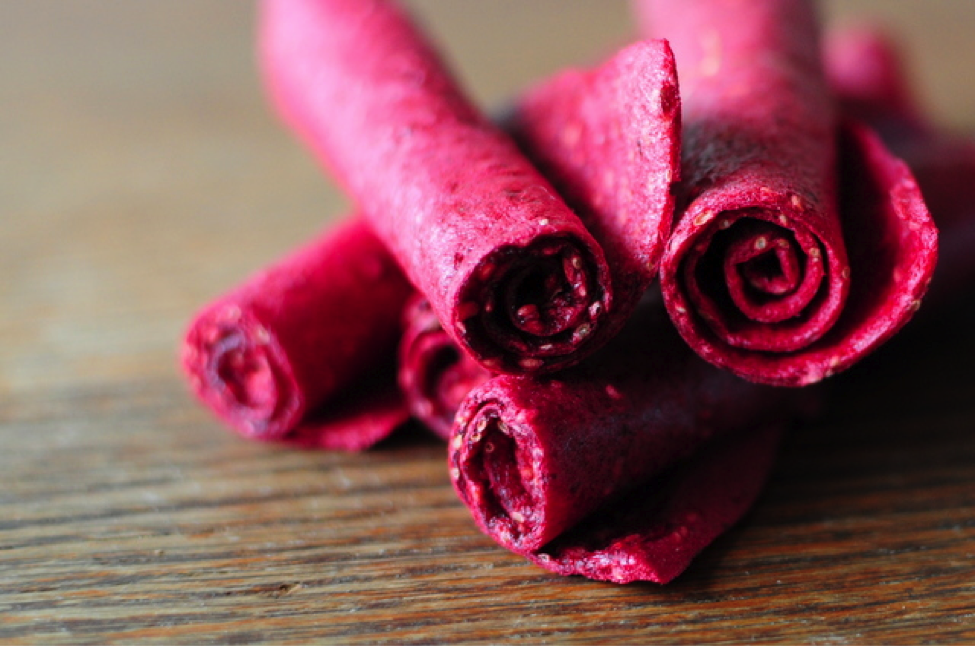 Raspberries are delicious, delicate treats that are packed full of antioxidants, which are important molecules that inhibit cell aging and deterioration. These raspberry fruit leathers are a great way to satisfy your sweet-tooth while eating something that's good for you. Who doesn't love that winning combination?
Ingredients
5 cups raspberries
1/3 cup agave nectar (can sub with honey or sugar)
2 tablespoons fresh lime juice
Directions
Preheat the oven to 200 degrees F. Combine the fruit and agave in a food processor. Add the lime juice and puree until smooth.
Transfer the pureed fruit to a medium saucepan and bring to a simmer over medium-high heat. Reduce the heat to medium-low and cook, stirring occasionally at first and then more often toward the end, until most of the liquid evaporates and the mixture is very thick, 35 to 45 minutes. Be careful: the mixture may splatter.
Line a 12-by-17-inch rimmed baking sheet with a silicone mat or sprayed parchment paper (DO NOT SKIP THIS STEP). Use a spatula to spread the fruit into a thin layer on the mat or prepared parchment paper. Bake until just barely tacky, 3 hours to 3 ½ hours. The time will vary depending on thickness.
Transfer the baking sheet to a rack and let the fruit leather cool completely. Peel off of the mat or parchment paper. If the leather is still moist on the underside, return it to the oven, moist-side up, until dry, about 20 more minutes. Lay the leather smooth-side down on a sheet of wax paper and use kitchen shears to cut it into strips on the paper. Roll up the strips and store in zip-top bags for up to 1 week.
WANT MORE?
Chef Rachel provides a great new recipe to publish on our blog every month. They are always easy to follow and absolutely delicious.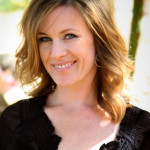 This recipe is brought to you by Rachel Tribby, Executive Le Cordon Bleu Chef, Rosewood Ranch. Check out Chef Rachel's Pinterest Recipe Page