Ingredients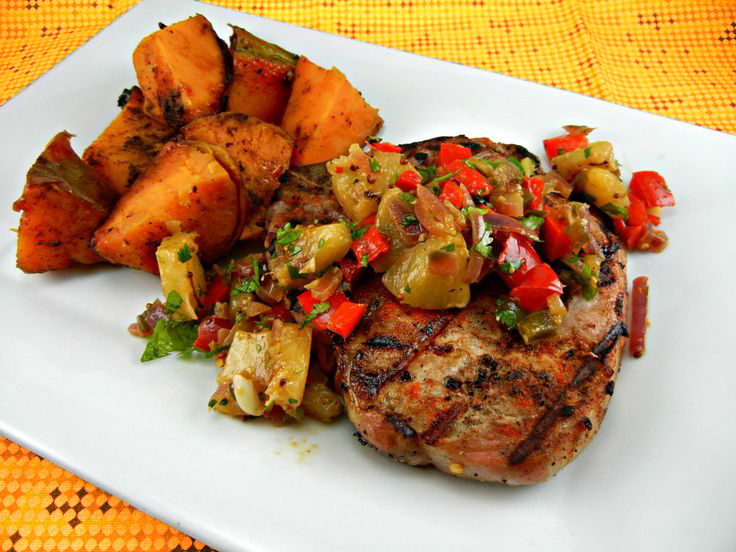 Pineapples are in season and it's time to light the grill!!
Marinade:
1/4 teaspoon lime zest
2 limes, juiced
1 tablespoon honey
1 small shallot, chopped
1 jalapeno, chopped and seeds removed
1 garlic clove, chopped
1/2 cup olive oil
Salt
Pineapple Salsa:
1/2 pineapple, diced and cored, juices reserved
1 tomato, diced
1/2 red onion, minced
1/2 small jalapeno, diced
1 tablespoon chopped cilantro leaves
1 lime, juiced
Salt and pepper
4 bone-in, center-cut pork chops
Directions
Blend all the marinade ingredients in a large bowl. Place in a resealable plastic bag and add the pork chops. Marinate in the refrigerator for up to 3 hours.
Mix all the salsa ingredients in a medium bowl. Taste for seasoning. Set aside for 10 minutes for flavors to meld.
Preheat grill to medium heat.
Remove chops from marinade. Grill for 5 minutes per side for a medium rare and 8 minutes for medium. Remove chops from grill and let rest 10 minutes before slicing. Spoon the salsa on top.
Want More?
Chef Rachel provides a great new recipe to publish on our blog every month. They are always easy to follow and absolutely delicious.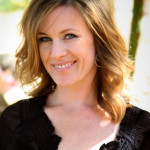 This recipe is brought to you by Rachel Tribby, Executive Le Cordon Bleu Chef, Rosewood Ranch. Check out Chef Rachel's Pinterest Recipe Page