TEMPE – (May 11, 2015) – The Rosewood Centers for Eating Disorders®, the nation's leader in treating anorexia, bulimia, binge eating disorders and obesity, announces the recent hires of Amelia Davis, M.D., and Nicole Garber, M.D., to lead its highly regarded eating disorders programs.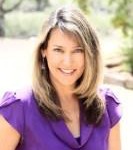 By joining Program Director Dena Cabrera, Psy.D., long-time Rosewood clinician, author and expert in the field of eating disorders prevention and treatment, the trio comprise a "dream team" bringing the most advanced, neuroscience-driven care to patients suffering from anorexia, bulimia, binge eating disorder, obesity and other eating disorders conditions. This esteemed group leads Rosewood's multidisciplinary treatment team which evaluates and coordinates individualized treatment for each patient. "Unfortunately, the diagnosis and management of Eating Disorders is often not taught in many psychiatric residency programs. This has resulted in a lack of well trained, experienced clinicians. Programs which are able to recruit an expert in the field, such as Dr. Davis, have a distinct competitive advantage over other treatment facilities that will result in improved clinical outcomes. The Rosewood Centers are fortunate to have recruited such an outstanding, young academic and clinical expert as their new Medical Director and Chief of Adult Eating Disorders Services. Dr. Amelia Davis brings her years of experience and expertise gained as Medical Director and Chief of Eating Disorders at the University of Florida to her new post. The patients and staff of Rosewood will benefit greatly from her leadership and clinical skills," notes David Baron M.S.Ed., D.O., Professor and Vice Chairman, Department of Psychiatry, Keck School of Medicine, University of Southern California.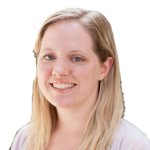 Amelia Davis, M.D, has been named Medical Director and Chief, Adult Psychiatry and Inpatient Eating Disorders Unit. Dr. Davis is a highly regarded expert and educator specializing in evaluation and treatment of adults with anorexia, bulimia and other eating disorders. She leaves a full-time academic career at the University of Florida to become the Medical Director and Chief Medical Officer at Rosewood Centers for Eating Disorders® center of excellence. One of her recent UF colleagues, nationally recognized expert, Dr. Nicole Avena, PhD, Mt. Sinai School of Medicine, also a researcher, academic and eating disorder expert says "Amelia brought great passion and compassion to the Disordered Eating programs, not only by evaluating and treating University and other patients but also in in education and prevention. Dr. Davis will be a great asset to Rosewood. She brings with her a track record of success in eating disorders research and treatment, and I am confident this will continue in her new role as Medical Director." Dr. Davis developed an early passion for eating disorders patients. She was mentored and trained as a psychiatry resident by UF's Eating Disorder Recovery Center (EDRC) founder Kevin Wandler, M.D. who is 2015 President of iAEDP (International Association of Eating Disorders Professionals Foundation). During Dr. Davis's work with Dr. Wandler, UF's programs expanded from inpatient hospital- based to outpatient and became a comprehensive community-based eating disorders recovery center. Dr. Davis's leadership allowed the Eating Disorders inpatient unit to become recognized as a center of excellence for the evaluation and treatment of Eating Disordered patients with significant medical and psychiatric co-occurring illnesses. She followed many of them across the levels of care back to the University or home. For more information on Dr. Amelia Davis, visit ameliadavismd.com.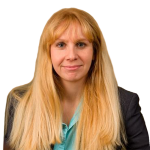 Nicole Garber, M.D., has been named Chief of Pediatric and Adolescent Eating Disorders at Rosewood Centers for Eating Disorders®. Dr. Nicole Garber is one of the few pediatric and adolescent eating disorders experts who is dual board-certified in General Psychiatry and in Child and Adolescent Psychiatry. Dr. Garber brings a wealth of experience as a staff psychiatrist for young adults ages 18 to 30 who have struggled with launching into adulthood. Most recently, Dr. Garber treated adolescents at the prestigious Menninger Clinic while also serving as Assistant Professor of Psychiatry with Baylor University College of Medicine, located in Texas. She led the Menninger Clinic's inpatient treatment team as well as providing individual therapy for patients on other units. Dr. Garber also led therapeutic body image groups along with DBT (dialectical behavior therapy) groups. Prior, she worked with clients in the Juvenile Justice Unit at the Harris County Psychiatric Center while on faculty as Assistant Professor of Psychiatry at the University of Texas Houston. To learn more visit nicolegarbermd.com. Lee Neagle and Dena Cabrera see the benefit for patients and staff as well as the perfect opportunity to expand programs in bringing Dr. Davis and Dr. Garber to the Rosewood Centers. "We are extremely lucky to have Dr. Amelia Davis take on the position of Medical Director for Rosewood Centers for Eating Disorders. Dr. Davis comes with years of experience in the treatment of eating disorders and program development. Dr. Davis will be a tremendous asset to the Rosewood family as we look to refine existing programs and develop new ones to best serve our patients," said Neagle. "I'm excited to welcome Dr. Amelia Davis, Medical Director, to the Rosewood team. Her years of experience, level of expertise, passion, and commitment to patient care is exceptional. Moreover, she is personable and warm. I look forward to her joining our team and working with her as we continue to bring the best treatment and care to our patients," says Dr. Cabrera. "I'm extremely excited to have Dr. Nicole Garber become a member of our adolescent treatment team, Dr. Garber is highly skilled at treating adolescents with eating disorders, developing programs, and educating professionals on a national level on the treatment of eating disorders. Dr. Garber will be a key member in development and expansion our adolescent scope of service," Neagle comments. "I appreciate the expertise and experience Dr. Nicole Garber brings to Rosewood. Dr. Garber not only provides exceptional psychiatric care and medication management but is also trained and experienced in working in program development, individual and group therapy and family work. She will be a valued team member at our adolescent program," explains Dr. Cabrera. Key words: anorexia, bulimia, adult, eating disorders, purging, www.ameliadavismd.com, nicolegarbermd.com, trauma, complex, fragile, medical, expert, psychiatrist, physician, Arizona, iaedp, APA, AMA About The Rosewood Centers for Eating Disorders® Innovative therapies, an internationally respected multidisciplinary team, superb aftercare, alumni support, family involvement and collaboration with professional referents are just a few reasons people choose Rosewood for eating disorder recovery. A fully accredited and licensed hospital located in the beautiful Arizona desert, Rosewood is one of the first and most experienced programs to provide comprehensive care for all stages of recovery from anorexia, bulimia, binge eating disorder, co-occurring addictions and mood/psychiatric disorders. At Rosewood, men, women, and adolescent boys and girls receive clinically superior treatment while immersed in the comfortable homelike environment of our stunning 13-acre campus. Visit www.rosewoodranch.com for more information. About RiverMend Health RiverMend Health is a provider of scientifically driven, specialty behavioral health services to those suffering from alcohol and drug dependency, dual disorders, eating disorders, obesity and chronic pain. Founded on the belief that addiction and obesity are the nation's most pressing healthcare challenges, the company brings together the world's preeminent experts and a network of rehabilitation facilities to provide neuroscience-driven treatment and holistic care, research and education. Learn more about RiverMend Health at www.rivermendhealth.com or call (877)879-3312. ###