SEEK HELP WHERE YOU FIND STRENGTH
Your faith is at the center of your family – now make it the center for your teen's recovery.
If you suspect that a teen in your life might be struggling with an eating disorder, now is the right time to seek the faith-based guidance of our caring specialists.
Full recovery and a life free from the bondage of an eating disorder is possible.
(928) 668-0906
Christian Teen Eating Disorder Treatment
We Accept Insurance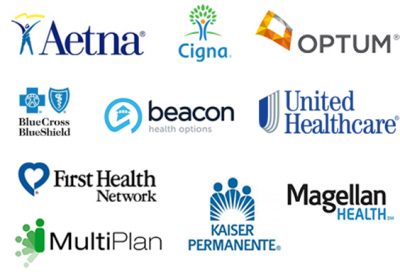 These are just some of the insurance providers we work with. Contact us today to verify your coverage.
Start Healing Now
We're in-network for most insurance plans.
Contact us today to verify your coverage.
(928) 668-0906
A BIBLICAL APPROACH
Rosewood Ranch's Christian Track integrates Biblical truths, including promises of hope, forgiveness, restoration and grace. Counseling staff will pray with individuals and families. We provide meditations, activities and assignments that offer support, encouragement and direction in the recovery process.
Anorexia – Bulimia – Binge Eating – Anxiety – Trauma – Self Harm
Depression – Drug & Alcohol Addiction – OCD
Hear Their Triumphant Journeys
We Treat Both The Individual & The Family
Rosewood provides comprehensive eating disorder and co-occurring disorder treatment for adolescents and teens age 12 to 17. When they arrive on our safe, state-of-the-art campus, your child will be connected with their own multidisciplinary treatment team, including Christian counselors and local pastors. Their care at Rosewood will combine:
Group and Individual Therapy
Nutrition Education
Life Skills Training
Advanced Treatment Modalities such as Cognitive Behavioral Therapy
Rosewood understands how crucial family involvement is to the recovery process. At every level of care, our patients participate in programs that address the family system and your faith. In addition, Rosewood incorporates a Family Week Program to support, educate and connect the family through a Christian therapeutic process.
(928) 668-0906
FIND NEW HOPE AND START HEALING TODAY
(928) 668-0906
---
"See, I am doing a new thing! Now it springs up; do you not perceive it? I am making a way in the wilderness and streams in the wasteland." Isaiah 43:19
For individuals and families struggling with the debilitating nature of an eating disorder, they often feel as though they are in a barren wilderness with no hope or restoration or even relief. This verse offers hope and encouragement and describes what it is like for individuals and families struggling with the heartbreaking and even deadly aspects of an eating disorder.
We're in-network with most insurance plans.
Call to verify your benefits.
(928) 668-0906

36075 S. Rincon Rd.
Wickenburg, AZ 85390