By Rachel Tribby, Executive Le Cordon Bleu Chef, Rosewood Ranch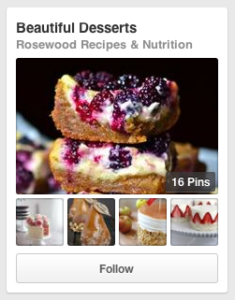 As part of the Rosewood team I get the daily privilege (and challenge) of inspiring a beautiful, struggling community to find pleasure in wholesome nourishment. Quality meals begin with quality ingredients, therefore I am a big believer in shopping and eating seasonally. Not only does it contribute to the local community and leave a smaller carbon footprint, but freshly harvested produced that naturally ripens allows fuller flavors to developed. Eating seasonally also refers to cooking styles that compliment the outside temperature and time of year. During Arizona's colder months, the Rosewood community enjoys an assortment of roasted winter vegetables, braised meats, hot southwestern sandwiches, and robust soups. Some of the fruits we serve include honey crisp apple pears, fresh pomegranate seeds, and both green and red d'anjou pears. Our current menu includes cruciferous and root vegetables such as kale, broccoli, and carrots. If you would like to learn more about seasonal cooking, I have created a Pinterest page packed full of helpful ideas and guides. Pinterest is a natural place to go for inspiration as clients step back into their world of cooking for themselves. You will be able to find some Rosewood favorites, holiday inspirations, wholesome, balanced meals, amazing desserts, as well categorized individual food groups. I have included a board filled with essential cooking tools, helpful guides to seasonal foods, cooking times and temperatures, kitchen cheat sheets, and a heap of beautiful foods to try or simply admire. My Pinterest page is a growing collection from kitchens around the world that use quality ingredients similar to Rosewood standards. Let us inspire you to build your own collection to use in the luxury of your own kitchen.
Pin With Us
Check out Chef Rachel's beautiful Pinterest page where she's collected an amazing assortment of recipes, nutrition information, and inspirational food boards.