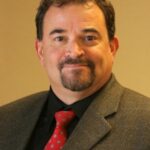 Rosewood's Chief Medical Officer, Dr. Steven Karp, is triple board certified in adult, addiction, and Geriatric Psychiatry. His twenty-plus years experience treating psychiatric and addictive disorders is intricately woven into his Multidisciplinary Treatment Team approach in working with eating disorders. The following videos showcase Dr. Karp's insights developed over his extensive experience treating eating disorders (ED) and chemical dependency (CD)
Free Webinar With CE Credits
Please join Dr. Karp and the Rosewood Institute for: 'Possibilities & Limitations in Medication Use in People with Eating Disorders and Chemical Dependency.' This free, live webinar with CEs will be offered on April 18 at 12:00pm (Arizona Time).
What's Eating You? The Psychiatrist-Dietitian Alliance
The discovery that "food is the best medicine" was a pivotal moment for Dr. Karp, particularly for medication effectiveness in the client who is dually diagnosed with an eating disorder and chemical dependency. In this 83 minute video you will learn effective assessment and treatment tools that can be applied in any setting that works with co-occurring eating disorder and addiction.
A Conversation With Dr. Karp at the University of Florida School of Medicine
In Aug 2013, Dr. Karp was invited to present at the University of Florida School of Medicine. His presentation focused on Identifying Eating Disorders in Patients with Chemical Dependency. In this candid, succint post-lecture interview, Dr. Karp touches on everything from 'exercise bulimia' and Freud's pleasure principle, to a discussion about identifying and prioritizing treatment for co-occurring ED and CD.