It's Never Too Soon To Seek Help
If you suspect that a teen in your life might be struggling with an eating disorder, now is the right time to seek the guidance of one of our caring specialists.
Early detection & treatment is critical for adolescent eating disorder treatment.
[mo_phone]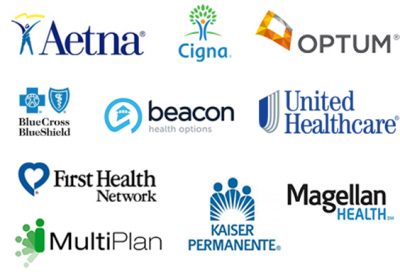 These are just some of the insurance providers we work with. Contact us today to verify your coverage.
Start Healing Now
We're in-network for most insurance plans.
Contact us today to verify your coverage.
[mo_phone]
A Personalized Approach
Rosewood is committed to understanding all the ways our teenage clients are suffering and treating all aspects of their illness. This whole-person, customized approach sets the stage for lifelong recovery.
Anorexia – Bulimia – Binge Eating – Anxiety – Trauma – Self Harm
Depression – Drug & Alcohol Addiction – OCD
Hear Their Triumphant Journeys
We Treat Both The Individual & The Family
Rosewood provides comprehensive eating disorder and co-occurring disorder treatment for adolescents and teens age 12 to 17. When they arrive on our safe, state-of-the-art campus, your child will be connected with their own multidisciplinary treatment team. Their care at Rosewood will combine:
Group and Individual Therapy
Nutrition Education
Life Skills Training
Advanced Treatment Modalities such as Cognitive Behavioral Therapy
Should it be required, Rosewood provides acute care services to those in need of medical stability. Rosewood also understands how crucial family involvement is to the recovery process. At every level of care, our patients participate in programs that address the family system and communication differences within it. In addition, Rosewood incorporates a Family Week Program to support, educate and connect the family.
[mo_phone]
Start Healing Today
[mo_phone]
Wickenburg, AZ | Tempe, AZ | Santa Monica, CA
---
"Rosewood brought hope, love, compassion, empathy and knowledge into our lives as we struggled to deal with our granddaughter's/daughter's eating disorder. Family Week is a must because it opens the door and helps each family understand not only what is going on today but also what to expect tomorrow—and then gives hope for the future. Everyone affiliated with Rosewood was kind, patient and professional in such a caring way. May God Bless the professional staff that seem to be available at all hours, and who, within 24 hours, returned phone calls and emails. Thank you for not sugar-coating the recovery process, but at the same time, giving us each the hope and determination to move forward!"
We're in-network with most insurance plans.
Call to verify your benefits.
[mo_phone]