PTSD and other trauma disorders can be debilitating to the point that sufferers can barely lead a normal, productive life.
After living through a traumatic life event such as combat, sexual abuse, or childhood abandonment, many people are left picking up the pieces and dealing with the residual psychological and emotional impact of what they've gone through. Many people find their pain manifesting in various destructive ways, such as through eating disorders including anorexia or bulimia. This attempt at control can damage the body greatly, and therefore immediate treatment is crucial.
Rosewood Centers for Eating Disorders offers clients the ability to build a customized treatment plan suited to meet their unique needs based on their medical history, background, and type of trauma experienced. With the support of our skilled and compassionate staff, clients have the ability to participate in various types of therapies to help them gain the skills necessary to cope with their trauma and achieve healing and recovery. We offer inpatient, transitional, and outpatient treatment options, ensuring that no matter your situation you have the access you need throughout your recovery process.
If you or someone you know is suffering from PTSD or trauma, do not wait another day to contact our intake coordinators and begin a confidential assessment. You no longer have to deal with the trauma you've experienced on your own. Rosewood staff is standing by to help you cope and set into place coping mechanisms to build the self-confidence you need to fight back against PTSD and trauma. It's time to take back your life and achieve the healing you deserve.
Types of Trauma
When major traumas occur in an individual's life, it may be necessary to seek treatment in order to address and overcome the life event that has had a lasting impact in a person's life. At Rosewood Centers for Eating Disorders, our expert staff is equipped with the knowledge and training to heal those that have experienced traumatic events in order to achieve recovery.
Sexual Abuse Trauma: It is estimated that every two minutes, someone living in the United States is sexually assaulted. This type of traumatic incident is one that can result in major damage, both psychologically and emotionally, that can be long lasting. Sexual abuse is defined as any nonconsensual or unwanted sexual act that is forced upon an individual, and happens to both males and females of all ages.
Post Traumatic Stress Disorder (PTSD): A person is diagnosed with PTSD when the stress of a prior traumatic event impacts their ability to live a healthy and productive life. Many soldiers that have experienced the horrors of war return home with this mental illness, as they are unable to forget or overcome all that they had seen and done in the name of war. Those suffering from PTSD will often experience flashbacks and increased arousal, and may turn to drugs or alcohol to self-medicate.
Childhood Neglect: It is crucial for proper development and functioning that children are nurtured, loved, and have their basic needs met by parents or a caregiver. Unfortunately, in some cases children grow up in an environment that does not offer these things vital to their ability to form healthy future relationships. Childhood neglect and subsequent trauma can occur when a child is rejected by, separated from, or ignored by a caretaker.
No matter the source of trauma, Rosewood is equipped to provide the necessary treatment in a therapeutic and safe environment. Our clients find our trauma-aware center to be a safe haven where they can freely and openly work through the incredibly difficult life experiences they have lived through and learn how to recover.
Rosewood's Approach to Treating PTSD and Trauma
At Rosewood Centers for Eating Disorders, we understand that the best way for patients to treat their PTSD and Trauma is through the use of a highly tailored and individualized course of treatment. For this reason, we offer a wide variety of treatment modalities at our facility to better meet the needs of the diverse group of patients that come to use for help every single day. Some of the proven therapies we use to combat PTSD and Trauma include:
Eye Movement Desensitization and Reprocessing (EMDR): This form of psychotherapy recognizes that disturbing memories are often the root cause of psychopathologies and works to alleviate the symptoms of PTSD. When a particularly traumatic life event occurs, it often overwhelms the brain's ability to cope and process what has taken place. The memory of this event therefore is not stored properly in the brain. With EMDR therapy, the therapist helps patients process the disturbing memory, lessening the lingering harmful effects and allowing for adaptive coping mechanisms to be put into place.
Dialectical Behavioral Therapy (DBT): This form of therapy has a goal to help patients manage the difficult emotions they feel in a nondestructive manner. DBT utilizes cognitive-behavioral techniques in conjunction with mindfulness, distress tolerance, and emotional regulation. For those suffering from PTSD or other trauma disorders, the ability to manage emotions and tolerate situations that cause distress is crucial.
Family and Group Therapies: Those suffering from PTSD and trauma need the support of others through the treatment process in order to achieve healing and recovery. Rosewood Centers for Eating Disorders offers family and group therapies to all of our clients because of the great importance of a support network. Family can be an incredible motivator to fulfill treatment obligations and remain focused, and for this reason we allow the loved ones of our clients to be active participants in their treatment plans through visitations and therapy sessions. During group therapy sessions among residents, clients are able to discuss their experiences with trauma in a safe setting amongst those with similar stories.
No matter which therapy you determine is right for you with the guidance of our highly-trained staff of medical professionals, you can rest easy knowing that your course of treatment has been customized to fit your needs based on your background, medical history, and root cause of trauma or PTSD. No two patients are the same, therefore no two treatment plans should be the exact same. From your first call to our facility, we begin crafting your individualized plan. Our admissions process is completed in 5 easy steps so as not to delay your healing any further:
Intake: You'll speak with an Intake Coordinator that will listen to your story and determine how we can help you or your loved one.
Explore Treatment Options: A one-on-one evaluation and assessment of your situation will inform possible treatment options. We will answer any and all of your questions about Rosewood, our staff, or what to expect during your time at Rosewood.
Explore Payment Options: We never want to turn away someone seeking help for their trauma or PTSD. Therefore we try to make our services affordable to all. During intake, we'll assess your financial situation and subsequent payment options.
Intake and Utilization Review: Our intake and utilization review staff will collaborate with insurance professionals on behalf of our clients to make optimal use of available insurance benefits, thereby reducing stress to our clients.
Treatment Begins: Once you've been evaluated, you can begin your journey to recovery. You'll begin your customized treatment plan with the support of Rosewood's compassionate and supportive staff. Soon you'll be equipped with the coping mechanisms necessary to take your PTSD or Trauma head-on.
Resources for PTSD and Trauma Treatment
PTSD and Trauma is not only taxing on the individual battling these disorders, but it also takes a toll on those that care for the patient receiving treatment. Friends and family often report experiencing anxiety and many sleepless nights wondering if their loved one will be alright, even after they've entered our treatment facility. We want loved ones to be highly involved throughout the treatment process, and therefore offer a variety of resources to keep family and friends informed and equipped to be the best source of support as possible.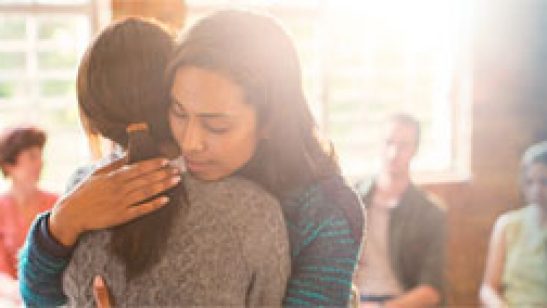 We are here to help you.
Call

(928) 668-0906